Hi all! I'm Jamillah and I write about ethical shopping and happy things at Made-To-Travel. I was thrilled to style the Simple Bliss necklace from Peerless Charm and I'm super happy to be a guest here for Lauren.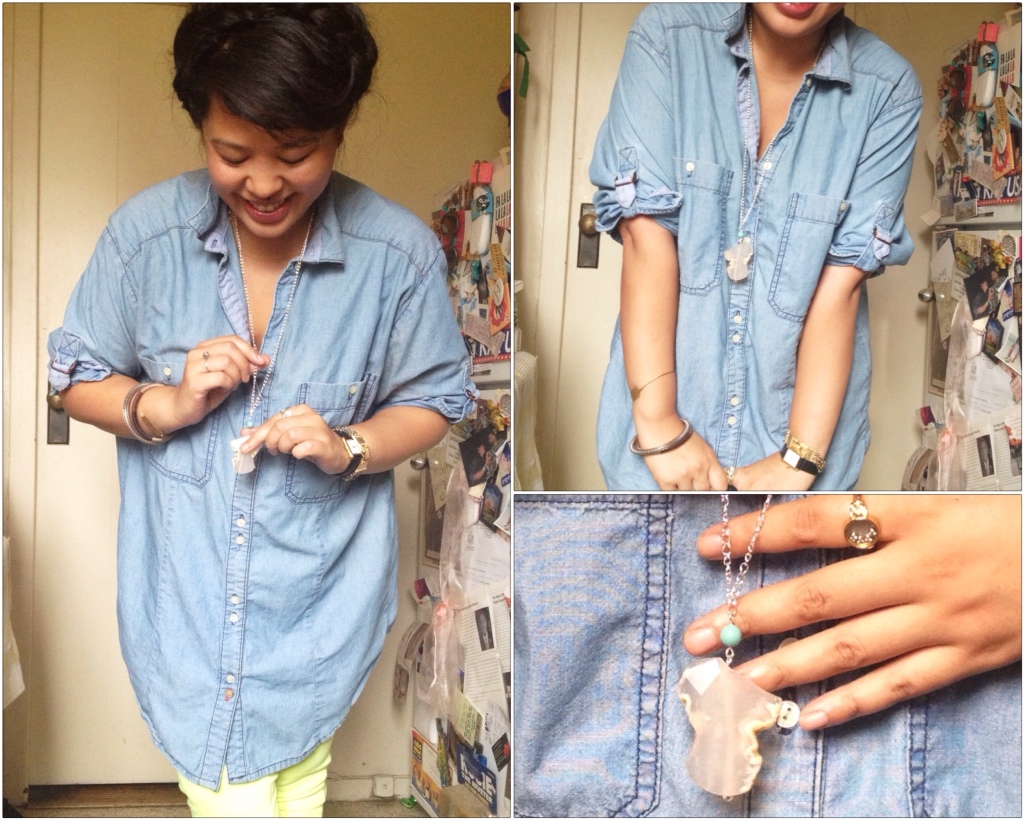 What's great about the Simple Bliss necklace is that it pairs quite nicely with lots of styles. The colors are sweet but the raw stone is urban, that urban edge is what I decided to play off on with my neon jeans, statement leopard shoes, over-sized denim shirt, and huge fringe bag.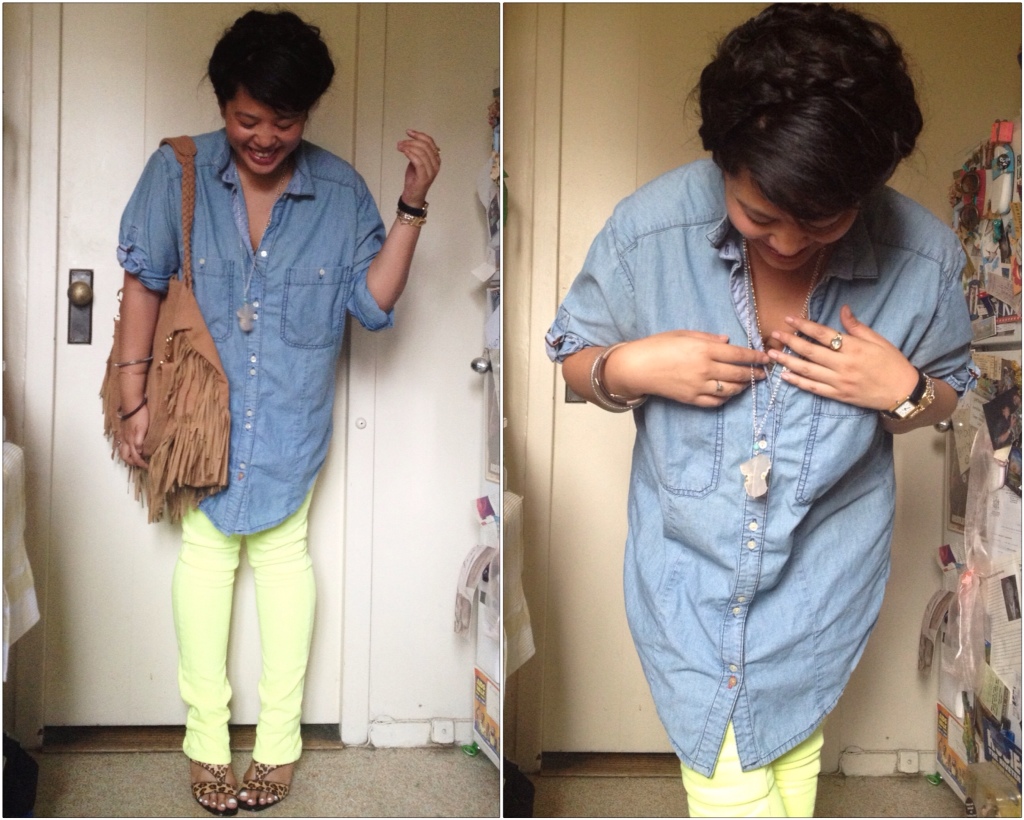 I really do my best to source my clothes ethically so I'm big into thrifting. The denim shirt and my sandals are thrifted but you can get the look brand new and from ethical sources!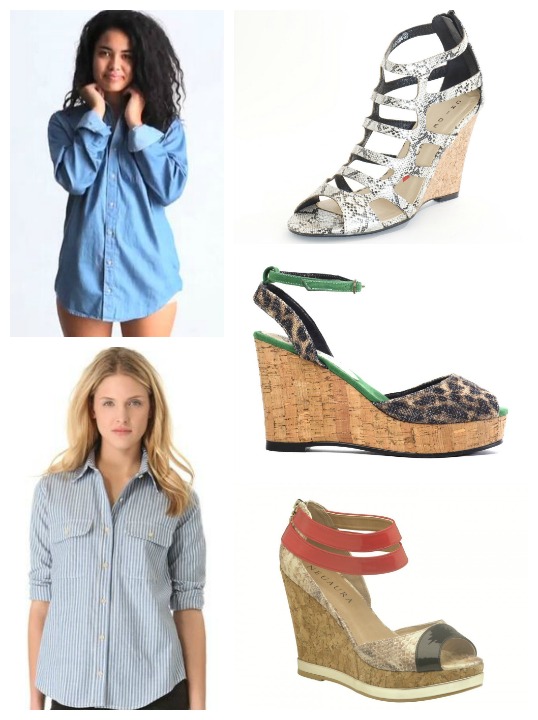 shirts: top- american apparel-$68 / bottom-the lady & the sailor-$175 $55 / shoes: top-cri de coeur stella cutout- $30 / middle- cri de coeur bounty ankle strap-$150 $60 / bottom- neaura $135 $81
Everything else you can still nab :): bag-Cri de Coueur available at Free People here; neon jeans-reuse jeans via fashioning change here.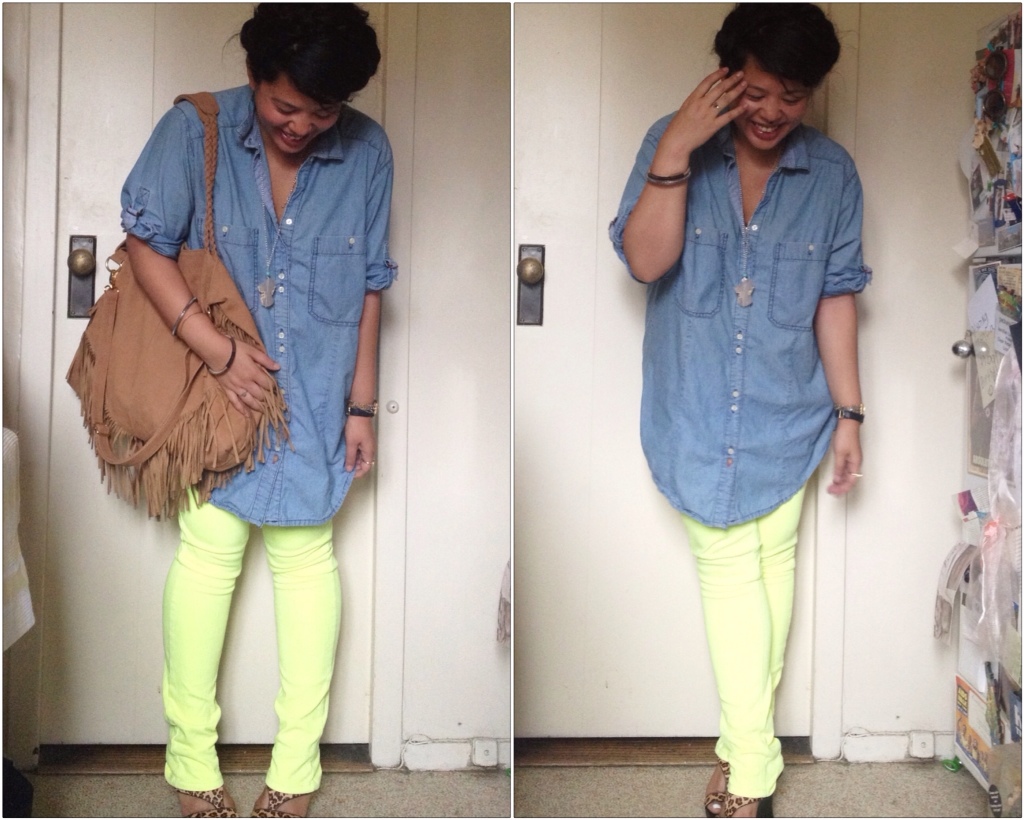 Hope you enjoyed how I styled the Simple Bliss necklace! Thanks so much Lauren for having me!!